Adding a Home Lift into Your Home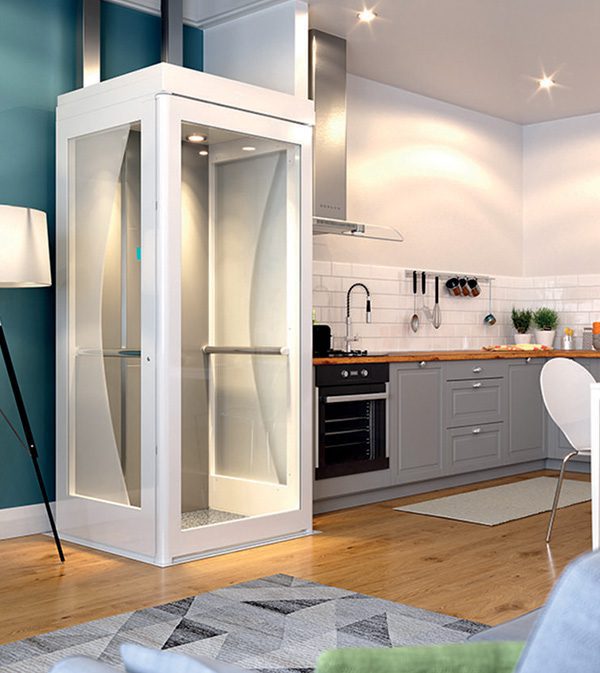 Do you find accessing staircases in your home an increasing cause for worry these days? Are mobility issues keeping you or your elderly family members from accessing the upper level of your home? Consider adding home lifts into your North East home and rest easy.
Home Lifts from Mobility Direct North
Look no further than Mobility Direct North for the best home lifts in Newcastle and North East. We offer an extensive range of home lifts to suit every requirement and budget.
Aurora home lift is a practical and stylish home lift system. It is a fully enclosed through-the-floor lift that can accommodate up to 2 people and can be used by both wheelchair-bound and able-bodied users. In-car and wireless landing controls, safety features that include an in-car emergency phone, hard-wired smoke alarms and custom interiors with a range of wall and flooring finishes make this home lift an ideal choice.
Cygnus is a versatile through-the-floor lift that can fit almost anywhere in your home. Its self-supporting design allows easy installation in a few days. This home lift is stylish and comes in a wide choice of colours and finishes. It is suitable for both wheelchair as well as passenger use, providing level access and all safety features. A power-operated door, in-car communications, hard-wired smoke alarms, wireless controls and a 7" LCD display make this home lift a must-have in your home.
Stratus is an open car through-the-floor lift that comes with half-height panels and a space-saving design that requires no side posts. It is perfect for wheelchair users. Its features include easy-to-operate in-car and remote controls, level access, quiet performance, safety features, hard-wired smoke alarms and wireless controls. You can choose options that include custom colours, wraps and a folding seat for able-bodied persons who have to use the lift in a seated position.
All three home lifts are British Standards compliant.
We Are Committed to Offer You a Safe Experience During the Pandemic
Mobility Direct North
is committed to providing you the best customer service when you visit any of our stores. However, due to the pandemic situation, government guidelines make it mandatory for fewer staff and sanitisation protocols to be followed. You may also have to leave your mobility scooters outside when you visit us for purchases or repairs.
Alternatively, you can connect with us online for your queries or request a home demonstration for our mobility products and we are only too happy to help.