Boot Scooters: A Buying Guide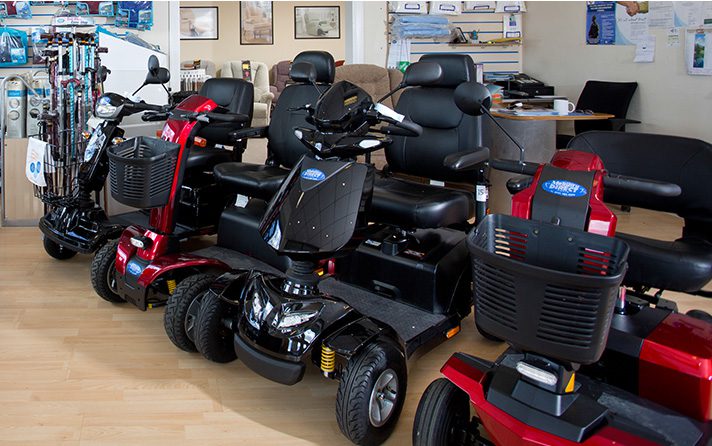 Looking to buy a new boot scooter in Newcastle or North East? Perhaps you want to upgrade your existing boot scooter?
You will want to invest in a boot scooter that's not only easy to use but is also practical.
The most important thing to remember when buying your boot scooter is that it is meant to make your life more comfortable and your mobility efficient. Boot scooters are of great help when you are on your own, shopping, visiting someone or simply enjoying the outdoors.
Here is a guide to buying boot scooters in the North East.
Lightweight & Foldable
A mobility scooter is an excellent choice for someone with reduced mobility. It is also the preferred choice of transport for people who do not have the strength to walk long distances. In addition to increasing mobility, both indoors and outdoors, mobility scooters that are lightweight and foldable are preferred as they can also be taken on airplanes or vehicles.
Portability
Check if the boot scooter you choose gives you the convenience of portability. With advanced technology, it is now possible to get foldable boot scooters that can fit snugly in the boot of your car or in your home storage when not in use. This is a great advantage over boot scooters that need dismantling every time they need to be taken to another location.
Number of Wheels
When buying your boot mobility scooter, you must consider the number of wheels it comes with. Boot scooters are usually available in three-wheel and four-wheel options. Stability becomes the primary concern when choosing between these two. Three-wheel models are considered less stable but their better manoeuvrability over four-wheel models gives them an advantage.
Batteries
Even as you check out boot scooters, be sure to learn more about the batteries that they run on. You don't want to land in a situation where you are on your own and your scooter runs out of power.
Service
You are entitled to prompt and reliable service from your boot scooter service provider. Right from training you in the use of your first mobility scooter to helping you sort out all your doubts and queries, our team at Mobility Direct North is right by your side.
With a wide range of mobility scooters to choose from at affordable prices, we have you spoilt for choice. Browse our collection online or call us for a free no-obligation home demonstration. We are always ready to serve you with our boot scooters in Newcastle and North East.