A Guide to Walk-in Baths & Showers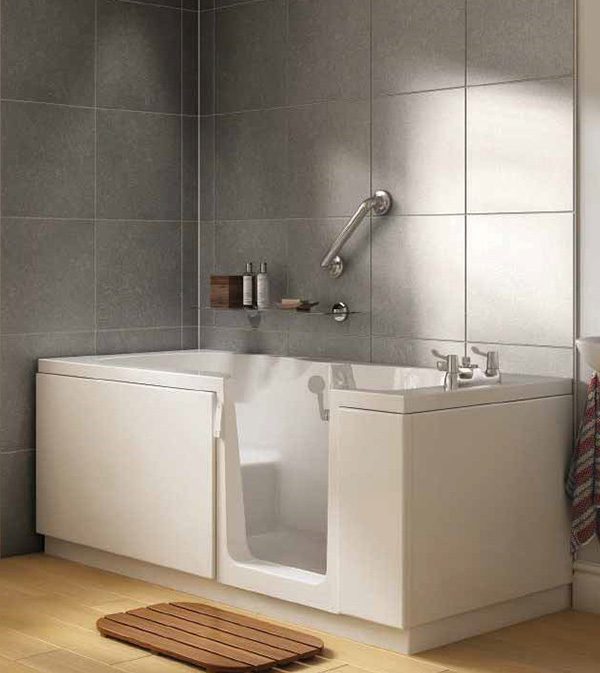 About 25% of adults aged 65 and over meet with slip and fall accidents every year. Most of these falls happen in the bathroom, owing to slippery floors and the inconvenience of stepping in and out of a traditional bathtub.
There are several ways to prevent falls. One excellent option is to install a walk-in shower or bath. At Mobility Direct North, we supply a range of walk-in baths and walk-in showers across Newcastle.
Here is a brief guide to walk-in baths and walk-in showers.
What is a Walk-in Bath?
A walk-in bath or tub is a bathtub that comes with a seat and door, allowing you to bathe safely. With a low threshold entry that's only a few inches high, a walk-in bath allows you to walk into your bathtub easily. You won't have to worry about navigating the high edge of a traditional bathtub.
What is a Walk-in Shower?
A walk-in shower is an open shower without any enclosing doors or walls. It also features a floor that's flush with the bathroom. A walk-in shower does not have any threshold to stepover or a barrier for entry. In short, it's spacious and easily accessible, making it another great option for the elderly.
Features of a Walk-in Bath
Minimal Threshold – The biggest benefit of a walk-in tub is a low entry threshold that makes it easy to enter and exit.
Non-Slip Floor – A walk-in tub features grooved flooring that keeps you from falling over.
Quick Drainage – A walk-in bath features a quick drain system that works faster than traditional tubs. What's more, you can't open the door and leave your bath until the water has drained, ensuring your complete safety.
Features of a Walk-in Shower
Accessibility – The biggest benefit of a walk-in shower it's a lot more accessible than a bath. This is the perfect solution for those with mobility issues as you don't have to step over a high threshold or ledge.
More Space – A walk-in shower is far more spacious than a traditional enclosed shower. This is a far safer and easier space to use for the elderly who are especially vulnerable to slips and falls and may need more space to easily enter and exit a shower.
Safety Features – The ample space allows you to place safety features including grab bars, anti-scald faucets, a shower seat and non-slip flooring, ensuring a safe bathing experience.
Walk-in Baths and Showers in Newcastle
If you are looking to buy walk-in baths or showers in Newcastle, look no further. We offer a full range of walk-in showers and walk-in baths across the North East. Contact us today for more information.