Get Cosy this Winter with a Fireside Chair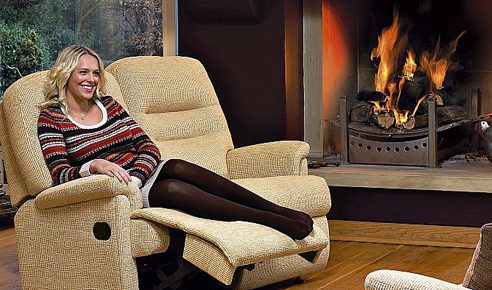 With the beautiful winter knocking at our doors, it's the perfect time to prepare your home for the season. In addition to preparing your fireside for warmer and cosier winters, prepare your home for a fireside chair, especially if any of your loved ones, or you, have mobility issues.
Fireside chairs
, as the name aptly conveys, are chairs placed right by the fireside, to enjoy cosy winters in a comfortable way. There are several reasons why a fireside chair will be a valuable addition to your home:
Offers Excellent Body Support
Fireside chairs are designed to be comfortable for the elderly, and people with physical disabilities and mobility issues. These chairs enable users to assume good posture by providing excellent body support, especially for the head, neck and lumbar regions.
Makes Movement Easier
If getting up from your existing chair is a problem, the high-seat fireside chair is an excellent way to get rid of this problem. These chairs come with a high and firm seat, stable and comfortable armrests, and a high backrest. These design features make it easier for users to sit back, relax, and easily get up from the chair.
Available in a Range of Style Choices
Choices exist in terms of chair fabrics, colours, styles and seat height. There are fire chair models with a traditional fine scroll or timber armrests. There are also models with removable and reversible seat cushions. In some models, there is pocket spring seating for greater comfort.
While fireside chair models with wooden frames are largely preferred for residential settings, you could try metal-framed models if they suit your preferences.
With distinctive styles, fine materials and variant colours, you can be sure of discovering a chair that best fits your personal comfort and interior décor.
With a reliable dealer, you can get high quality chairs that last for several years.
At Mobility Direct North, you'll find high-quality fireside chairs with a range of options. Whether you want a fireside chair to improve your posture, experience great body support, or to simply relax, you'll find a fireside chair for every purpose here.
Our high-seat chairs are warranty-covered superior quality products. Each model has been designed to offer warmth and comfort; so, you'll not find them tiring or uncomfortable even after several hours of relaxation.
Contact us today
for more information.