Guide to Walk-in Showers & Baths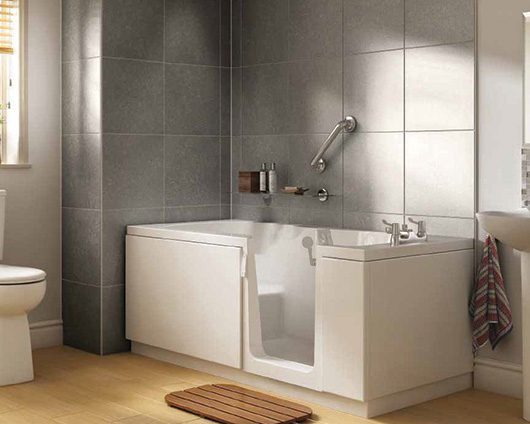 Walk-in showers and baths
are a blessing for individuals with mobility issues. With easy access doors and low-level entry points, there is no need for assistance when you feel the need for a shower or a bath.
Walk-in Baths
Walk-in baths from Mobility Direct North are exclusively designed for people who have mobility problems. With safety features, easy operating mechanisms and classy designs, they offer all the features you need for comfortable bathing.
The Esk, The Leven, The Lune and The Nene are four options to choose from when you are considering walk-in baths for your North East care home.
The Esk is a full-sized walk-in bath with a low entry point. The inward opening door is wide and watertight. This model boasts full battery back-up and built-in powered seats.
The Leven has a compact design and comes with a moulded seat and low entry point.
The Lune has a flat base without a seat and can fit most conventional bathrooms.
The Nene is a full-sized bath featuring integral, seat contouring and low-level seat.
Temperature controlled mixer taps are a standard feature in all the four walk-in baths.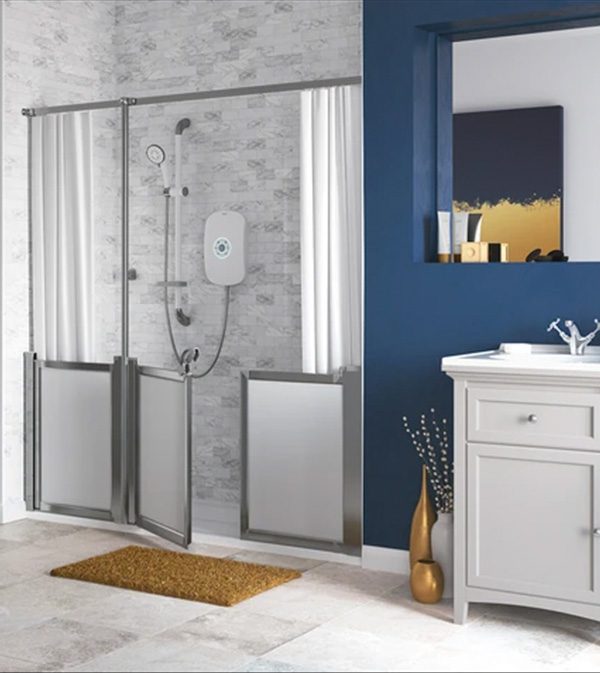 Walk-in Showers
When you are looking to buy the best walk-in showers in North East, look no further than Mobility Direct North. The Aire, The Severn and The Thames are British Standards compliant showers and suit most bathroom areas.
Each of these walk-in shower systems has a luxurious shower area that's slip-resistant. Add to that the floor to ceiling post and you are assured of maximum safety. They can easily complement your existing shower or you can install an electric shower or thermostatically controlled mixer for maximum comfort.
The Aire features a clean and elegant white trim with clear/frosted PET glazing. It is available in a variety of tray sizes and you can also choose screens and doors to compliment your bathroom.
The Severn is just as elegant as The Aire and comes with a stylish silver trim. It incorporates all the safety features of The Aire.
The Thames comes with toughened glass doors and screens along with chrome fixtures. It spells out luxury in every way while giving you complete ease of use and safety.
Lockdown Protocols
At Mobility Direct North, it is our constant endeavour to give you the best service always. We apologise if you have to face the inconvenience of leaving your mobility scooter outside when visiting our stores.
This is done for your safety in accordance with government guidelines. Please bear with us during this period as we are working with fewer staff than normal.