Pavement, Road & Boot Scooters – the Differences Explained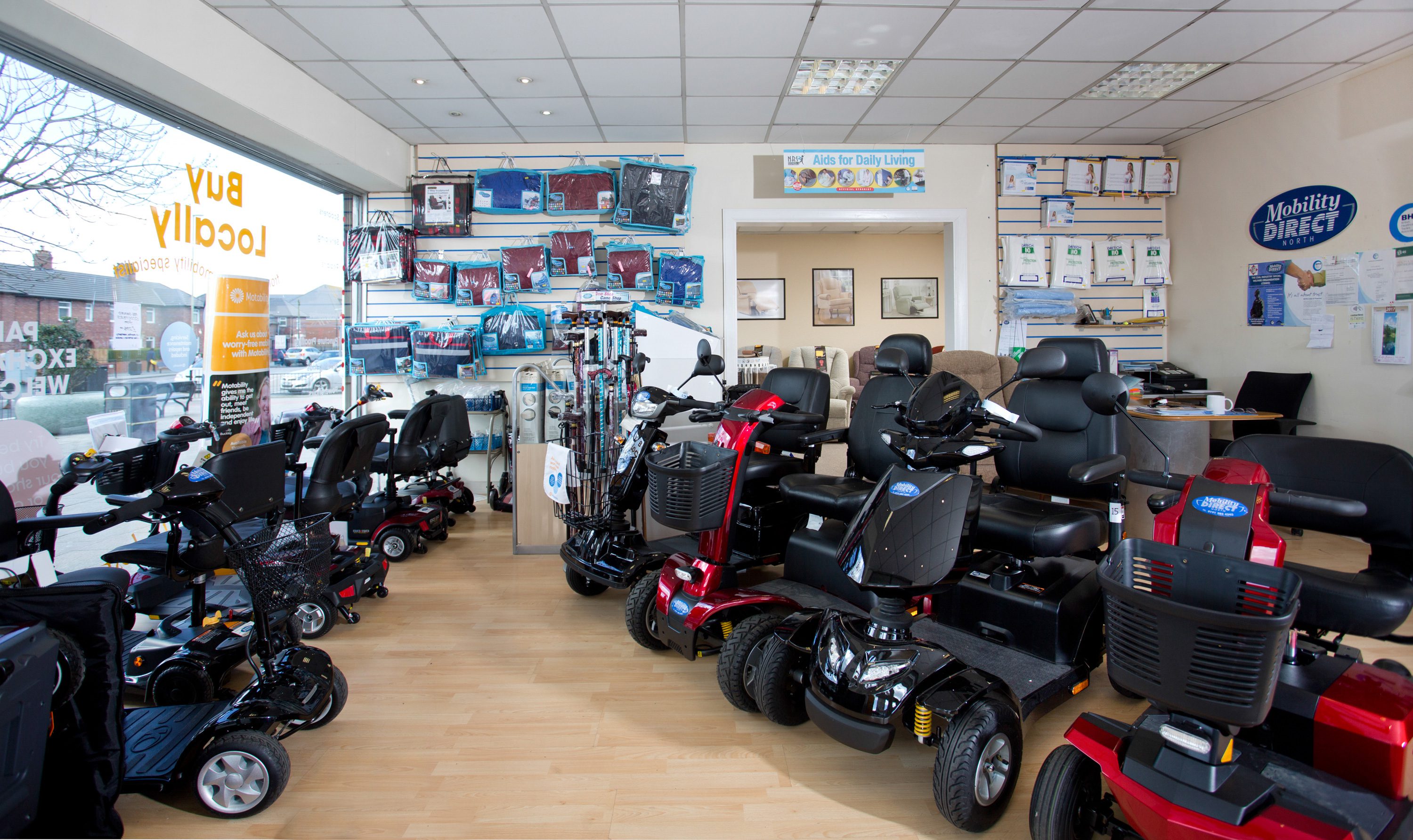 Do you find yourself low on confidence when walking and find yourself restricted indoors because of this? A mobility scooter can help you discover the freedom to travel where you want to with effortless ease, giving you the confidence to get out of your house as and when you feel.
Before you visit the nearest mobility scooters showroom in Newcastle, it's important to note that there are three types of mobility scooters to choose from – pavement scooters, road scooters and boot scooters.
In this post, we will help you discover the differences between each so you can choose the one that's best suited to your requirements.
Pavement Scooters
This is a Class 2 scooter and is ideal for reaching places close by. If you are looking to use your scooter to visit the grocery store in the neighbourhood or inside a shopping mall, look no further than pavement scooters.
Ideal for indoor and pavement use, these mobility scooters are light in weight and compact, which makes them easy to store.
Most pavement scooters boast a delta tiller bar, which comes handy for those with limited strength in their hands or can only use one of their hands.
Moreover, pavement scooters are adjustable, which means you can set it to the most comfortable position whilst remaining secure in the scooter's chair.
Boot Scooters
A boot scooter, also known as a small scooter, is an ultra-compact scooter that features a lower battery range and can carry less passenger weight. If you need a scooter that you can easily fold and transport in your car, look no further than boot scooters.
Given their compact frame and small size, these Class 2 scooters easily fit in your car and are easy to get in and out of a car as well. Boot scooters are ideal when you are looking to use them sparingly or for short distances.
Road Scooters
A road scooter is a Class 3 scooter that can be used on the road and the pavement. They are bigger and feature a bigger motor, making them ideally suited as a proper means of transport.
Road scooters boast the ultimate in comfort and back support given their size. If you suffer from back pain or need a scooter you can use on the roads, this type of mobility scooter is the ideal choice.
A road scooter must be registered at DVLA and will attract a road tax. You will also need a larger space to store a road scooter. But it comes equipped with a horn and lights and a battery life that's far better than Class 2 scooters.
If you do not have a car to travel in, a road scooter is the perfect option.
Mobility Scooters in the North East
If you are looking to buy the best mobility scooters at the best prices in the North East, visit Mobility Direct North today. We are North East's leading mobility scooter dealers offering the widest range of options. Our friendly sales team can provide sound advice and help you choose the right option for you.
For enquiries, call 0191 285 4245 or email us at info@mobilitydirectnorth.co.uk.