Power Chair vs Mobility Scooters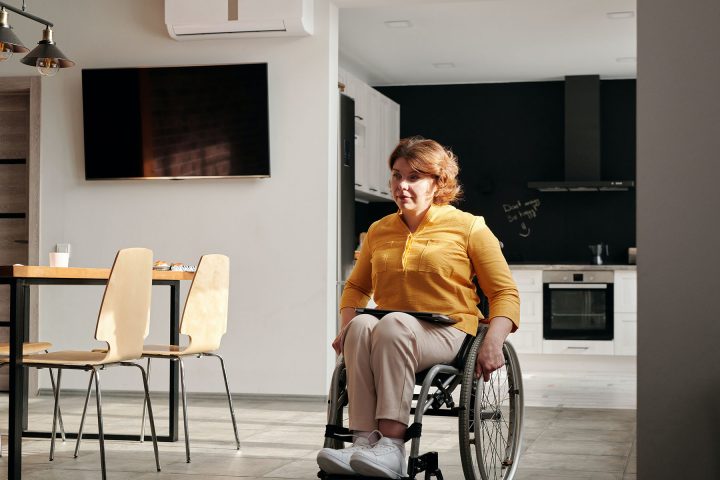 If you are new to the world of mobility aids, you may realise that choosing between so many choices can be daunting. From wheelchairs and power chairs to mobility scooters, you will find a range of options.
So how do you choose the perfect mobility device?
In this post, we compare power chairs vs mobility scooters. Both of these devices are powered by batteries, but they have some crucial differences.
So before you begin your search for power chairs in Newcastle, North East, read on to find out the essential difference between power chairs and mobility scooters.
Power Chair Vs Mobility Scooter – Definition
A power chair is used by people with disabilities that keep them from walking on their own. They perhaps cannot operate a manual wheelchair, so a power chair with its joystick and easy controls makes it easy for them to move about.
A mobility scooter is a mobility device similar to a wheelchair but functions like a motor scooter. It features a seat over three, four or even five wheels, handlebars at the front to steer the wheels and a flat area for the feet.
Power Chair Vs Mobility Scooter – Usage
When it comes to power chairs vs mobility scooters, the most significant difference is in the way they are used.
A power chair is typically used indoors and on a long-term basis. These are for people who have limited mobility or a medical condition, are wheelchair-bound and require mobility aids to carry out everyday tasks.
On the other hand, mobility scooters, are typically used on the pavements and roads to travel to places where standing/walking could be expected.
Benefits of a Power Wheelchair
Zero turning radius allows you to carry out everyday tasks easily
Can be customised to suit your requirements.
Their compact allows you to control the electric wheelchair without straining yourself.
You can adjust the seat height, footrests, depth, armrest height as well as backrest angle for optimum comfort and support.
Benefits of a Mobility Scooter
Very easy to use.
Designed for outdoor usage, affording you flexibility no matter where you go.
Mobility scooters can effortlessly tackle steep or tough terrains.
Available in a range of sizes and shapes to suit your requirements.
Power Chairs in the North East
If you are looking for power chairs in the North East, look no further than Mobility Direct North. We offer a wide range of mobility scooters and power chairs across the North East.