Shopping with a Mobility Scooter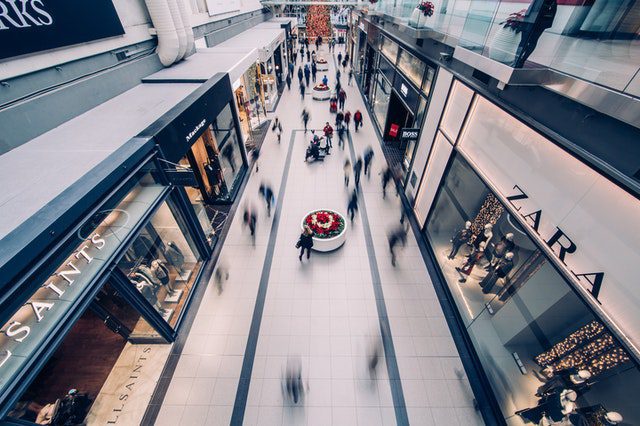 A mobility scooter opens up the gates to independence and self-reliance for those with restricted mobility. In this post, we share tips for shopping on your mobility scooter.
Driving into Shops/Supermarkets
One of the biggest advantages of mobility scooters over cars is that you can drive into shops and buildings. No supermarket would allow a car into their store. However, most bigger stores and even smaller shops are accessible to mobility scooters.
If you need assistance, feel free to ask for it. When picking up products, especially off of the top shelf, ask the staff for help. This way, you can avoid pulling the entire shelf down.
Give Way
In general, the shopping centre forecourt or pavement is meant for pedestrian use, and you should give way. You don't want to hit a person accidentally; even when driving at low speeds, it's possible to hurt someone and the shock of an accident could put you off.
In crowded areas, ensure that you don't run into anyone or cause damage with your mobility scooter. Consider the space available to you in crowded shops and areas.
Reduce the Speed
To avoid any accident when inside a store/shop, set the speed to a lower level. Be extra careful when you are backing up; ensure that your way is clear of any people or fittings.
Mobility scooters are light and manoeuvrable, which makes them perfectly suited for shopping.
Avoid Overloading
Never overload your mobility scooter. Overloading the scooter with shopping and other goods could make your vehicle unstable, reducing its range.
Place heavy loads in the middle, not behind the back wheel or at the front. Both can increase the risk of your mobility scooter losing ground.
Safety Tips
Avoid hanging bags on the handlebars of your mobility scooter. Doing so can make it difficult for you to control your scooter.
Avoid leaning forward and reaching out to place items in your scooter basket on the tiller. This is a dangerous thing to do. Why? When you turn on your scooter again, you may knock the controls, moving the scooter forward suddenly.
Contact Mobility Direct North
If you are looking for mobility scooters in Newcastle or the North East, get in touch with us today. Our team of professionals is here to help you choose the right scooter for you. We offer a free, no-obligation demonstration at your home so you can choose the right scooter with confidence.
Call 0191 454 5331 for more information.