What to do when your scooter needs fixing?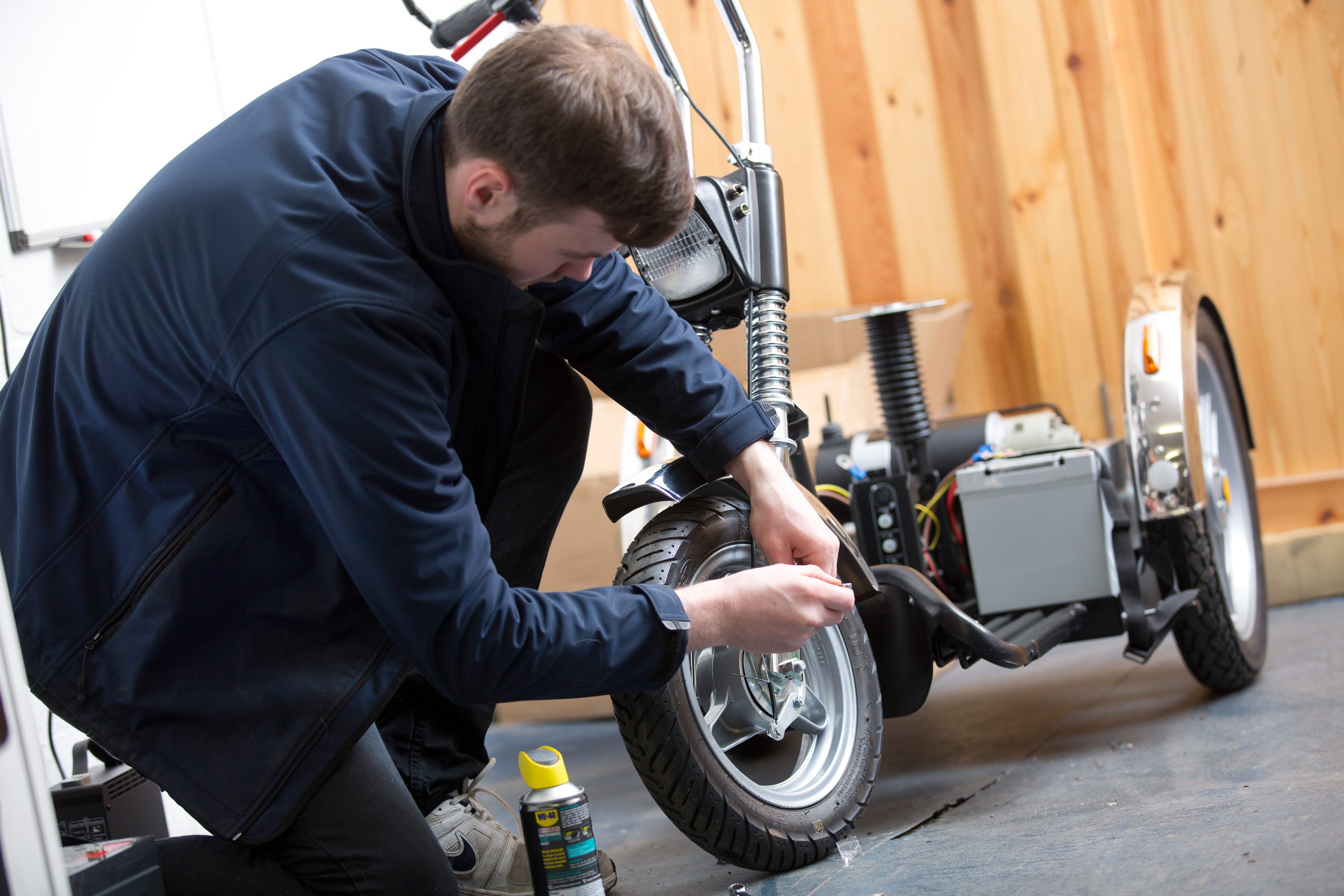 Keeping your mobility scooter in top form will not only ensure it's available for use whenever you like but it will also help extend its life. Just like any other machine, your mobility scooter needs regular servicing and maintenance. At times, it may also need minor or major repairs.
When you find that your scooter needs fixing, always get in touch with a professional scooter servicing centre in Newcastle.
Why Scooter Repairs and Servicing is not a DIY Task?
There could be many reasons why your mobility scooter is not functioning properly. Regular use can lead to wear and tear. At times, there could be one or two parts that may have broken down and need fixing. Sometimes, it may just be a case of cleaning and changing batteries at regular intervals.
The mobility scooter has several moving parts. It is best not to tinker with them. Instead, let an expert handle the repairs.
Understanding what is exactly wrong with your mobility scooter and repairing it is a task that's best left to professional experts. It's certainly not a DIY task. If your scooter needs fixing, get in touch with a specialist who knows all about scooter servicing in Newcastle.
Mobility Direct North at Your Service
Mobility Direct North is your one-stop local solution for scooter servicing in North East. Our dedicated in-house engineers are ready to help you at our head office in South Gosforth, Newcastle.
We guarantee you a 48-hour pick-up, repair, service and return for any broken-down mobility scooter we have supplied on the Motability scheme. If necessary, we can also provide a loan scooter.
Bring your mobility scooter to us or request a pick-up.
When You Visit Our Store for Repairs
Our friendly team at Mobility Direct North is always ready and eager to help you with all repairs and scooter servicing needs in North East. However, the pandemic has made it necessary to follow certain rules and protocols.
Government guidelines require us to work with less staff and adhere to all sanitisation rules. This could also mean that when you visit our stores for repairs or servicing, you may have to leave your mobility scooter outside.
Talk to our mobility scooter technicians
today for the best scooter servicing in Newcastle. Our friendly technicians would be happy to answer any questions you may have. Connect now for scooter servicing in North East.