Why You Should Consider Getting a Stairlift?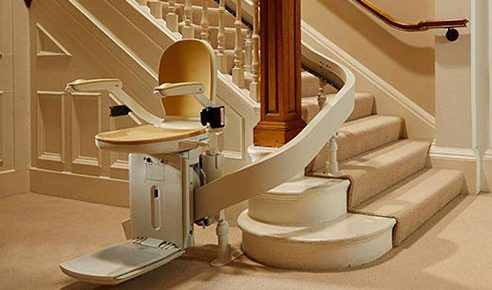 Installing a stairlift can be extremely beneficial for the elderly and those with limited mobility. From preventing slip-and-fall accidents to helping them to reclaim their independence, stairlifts can help in several ways.
It is important to choose high quality stairlifts if you want to experience lasting benefits. If you are in search of a quality stairlift in Newcastle, there is no better place than Mobility Direct North. We specialise in a wide range of mobility aids including stairlifts. We provide an obligation-free home demonstration of our stairlifts, so you know if our product meets your requirements.
Here are three reasons why you should consider installing a stairlift at your home.
A Safer Option
As one gets older, maintaining balance can become extremely difficult. Good balance can be a problem for people with certain disabilities.
In such cases, having a stairlift at home is the safest way to help your family members carry on their daily tasks without the fear of falling.
With a stairlift, they won't have to struggle as they climb or get down the stairs. A good quality stairlift comes with a solid seat, which offers excellent balance.
Prevents Slip-and-Fall Accidents
Slip and fall accidents are a common occurrence when you lose balance.
Such accidents can cause serious injuries and can be fatal too. With a well-designed stairlift, one need not fear losing balance and falling down the stairs.
Go Pain-Free
Conditions such as arthritis, joint problems and surgery can be painful. People with such conditions often find climbing stairs painful and terrifying. But it need not be so.
A stairlift can make your life easy and peaceful. If you live in a two-storied home, having a stairlift can help you manoeuvre the stairs with ease and confidence. A stairlift reduces the stress on your joints, which enables you to lead a pain-free life.
In Conclusion
When mobility is difficult, you can feel trapped inside your own home. A reliable stairlift is the most efficient way to lead a happy and independent life. A high-quality stairlift can be expensive but the price is worth the investment in the long run.
At Mobility Direct North, we offer a wide range of stairlifts. We offer lifts that are easy to install and easy to use. You don't have to make any structural changes to make way for our stairlifts.
Find your perfect stairlift at our showrooms across the North East.
Call 0191 285 4245 to schedule a free demo.